A brand new family of three.
You may or may not recall that last year we had a baby a week and a half before Christmas. Holiday celebrations were... understated. I was pregnant, and/or in the hospital, and/or hormonal and recovering from childbirth throughout the festivities all month long. Once Sam was born I was was excited and determined to make my baby's first Christmas perfect and memorable. I had plans for pictures with Santa, handmade ornaments, sweet christmasy birth announcements, and nothing but happy, glittering, beautiful memories of this first perfect holiday as a family.
None of those things happened.
You want to know my memories of the holiday? Being scared and huge and uncomfortable. Crying in the back bedroom as the rest of the family ate and celebrated. Feeling guilty and inadequate that I had made nothing significant happen for my baby's first Christmas.
Not exactly... what I planned.
Sweet baby bundled up on Christmas
On this side of things... I am disappointed with myself. Not because I didn't complete holiday crafts, but because I had far too many unreasonable expectations. I wasted the holiday, and wasted the moments I could have had with my family frustrated that they didn't look blog-worthy. I beat myself up about it for months. Kinda disgusting, huh?
Earlier this year-- like, June-- I started thinking about and dreading the idea of another Christmas. All the traditions I wanted to establish, creative endeavors I wanted to accomplish, and expectations I would surely fail to meet. Sigh. It made me feel stressed, overwhelmed, and miserable. I saw myself in the back bedroom crying and punching a breastpump again.
I didn't want that.
Obviously.
Santa Baby 2011
So I sat down and made a list of the things that were important to me to accomplish for the holiday season. It was a long list full of all good and wonderful things, rich traditions and fun memories. And then I (and this is a big thing, pay attention...)
forgave myself in advance for not accomplishing every last one
.
Then I crossed about half the things off the list, so I had just the most important things on the short list in front of me. And I felt like if I got those things done I would be very happy.
Then I put stars by about three things that were most important on the short list. And I decided I would focus on those three things, and if the rest of the short list didn't happen, I would be okay with just the short short list.
You know one of the things that made the short short list?
Enjoy my family
.
Already I have failed to accomplish things on the long list. And... I am falling behind on the short list too. My living room has been cluttered with storage boxes for an entire week becuase I can't seem to find time to finish the decorating in between all the other stuff going on. I have already had to tell people 'no' to festive holiday events I would have enjoyed being a part of. And despite my efforts to do 'on the side' work for cash, I don't have the money for the special surprise I wanted to buy for my husband.
But Sam and I watched Charlie Brown Christmas the other day with hot cocoa (for me, warm formula for him, but still!) and he smiled and giggled and my heart was warm and memories made. My dad is building a magnificent gift for Sam that we have spent a lot of time creating and collaborating on. He gets giddy just talking about it, and it makes my heart happy to see him enjoy it so much-- for my Dad, the anticipation of Christmas morning and giving this gift is nearly unbearable. Which is so much more than any department store Santa could give us. My husband works all day, and comes home to a wife who is content and happy to see him-- and not stressed and angry over what has not or cannot be accomplished. The Grandmas got the sweet Baby's First Christmas ornaments that I started last year this time-- only a year late, but still cherished. The short short list.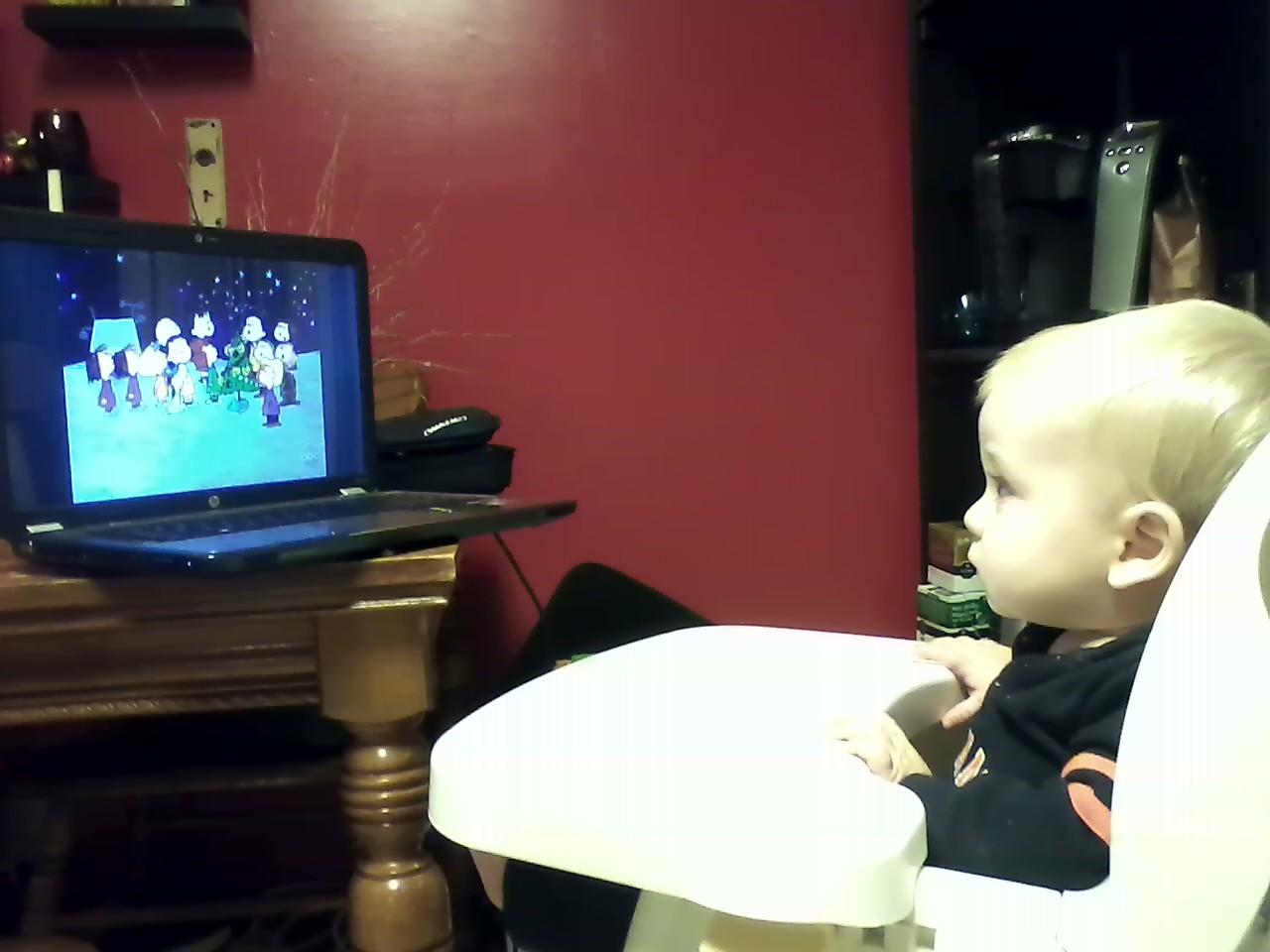 2012 Christmas Traditions
I'm already happier with the way this holiday season is going. I decided to be realistic, and keep my expectations low, my house clutter at a normal level, and my stress level around 6 (which is kind of my normal functioning level, so that's good! ha!). I'm focusing on the short short list:
Jesus
My family
Generosity
I'm forgiving myself for the times I will undoubtedly fail. I am calling a truce with myself over all the lovely christmas ideas on pinterest that will not happen. I'm keeping my plans few and my expectations low...
Except for expecting this year to be worlds better than the angry, regrettable, hormonal mess that was last year.
Okay, you're right.
(Deep Breath)
Valerie, I forgive you for last year, too.
There.
Happiest Holidays to you and all your loved ones!!!